Incorrect slider name. Please make sure to use a valid slider slug.
ENVIRONMENTAL ISSUES
At Wistrand we continuously develop our procedures in order to improve the technical results and to minimize any negative impact on the environment.
A boiler with fewer operating hours since the last performed chemical cleaning are normally easier to clean than a boiler with twenty years of operation. It then requires fewer steps in the treatment, the cleaning becomes less complicated and can often be performed with a lower chemical concentrations and volumes. This also means less negative impact on the external environment, as well as shorter time for the actual cleaning.
Wistrand is certified according to ISO 14001:2015 and work according to an environmental and safety policy. When you contract Wistrand, you can always be sure that we will put safety and environment first — without compromising the quality.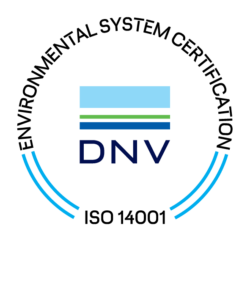 ENVIRONMENTAL SPECIFICATION
If the chemical cleaning can not be included in the customers general environmental permit or conditions, a special specification regarding the waste disposal must be drawn up.
This specification should be presented to the regulatory authority of the plant, which in their turn forwards it to other relevant authorities — who in the end grants the permissions.
The specification describes the cleaning process, treatment of the waste chemicals and provides benchmarks to be achieved for the water phases. It also specifies where and how water will be sent and how to take care of any sludge phase.
Each specification is unique, since the conditions vary from place to place, and the requirements on both cleaning results and waste disposal continuously becomes more strict.
ENVIRONMENTAL POLICY
Wistrand is specialized in chemical cleaning. Chemical cleaning can involve risks for the external environment if our routines are not followed. Treatment and disposal of waste and hazardous waste is a prioritised environmental aspect in our company. The management and all employees shall prioritise consideration of the environment in all parts of the work.
The objective is to perform a optimal work and to continuously improve our ways of working with sustainability and waste disposal as a focus.
The transportation of our personnel and equipment effects the environment negatively mainly due to the use of fossil fuels. We always strive to minimise the negative impact and are planning our work in different locations by coordinating visits and transportations.
All our work shall be done in accordance with applicable laws and regulations.
QUALITY
We are continuously working to improve and make our business more efficient with respect of quality, economy and environment. Based on our customers needs and interests, we regularly review our internal work procedures to improve the business process and increase the customer satisfaction.
As a result of our focus towards quality our quality management system is certified according to ISO 9001:2015. This means that we have an effective and structured quality work where internal and external requirements from customers, key interested parties, laws and the organisation is handled in a safe way. Wistrand are responsible for the development of the engineering method used for chemical cleaning which results in projects where every component originates from our quality process.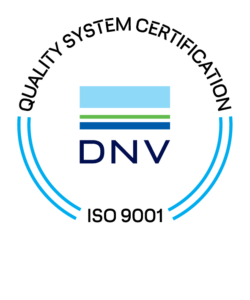 QUALITY POLICY
Wistrand and all employees shall work to perform chemical cleaning for the client in a fast, safe and cost-effective manner. With competent, creative and committed employees, we are one of the most qualified companies in the business.
Our way of work and the quality of our delivery will be constantly improved to strengthen customer confidence and satisfaction. Expectations and requirements from clients, authorities and other interested parties shall always be met or exceeded.